Fourth year Journalism & Communication students at Makerere University underwent a 2 week training in Multimedia Journalism and Digital safety with support from the U.S. Mission Uganda. The training conducted by Ultimate Multimedia Consult from 30/9/19 to 11/10/19 equipped journalism students with multimedia story telling skills and how to stay secure online.
The first week of training involved introduction of tools and software that the students could use to tell multimedia stories in text, photos, videos, audios and 3D! Mobile reporting was a key focus too as many journalists today should be able to cover, edit and publish stories with the convenience of their mobile phones. Immersive storytelling was one of the most captivating sessions where students were given a 3D experience of different areas around the globe and they were also taught how to inc operate it in their journalism reporting.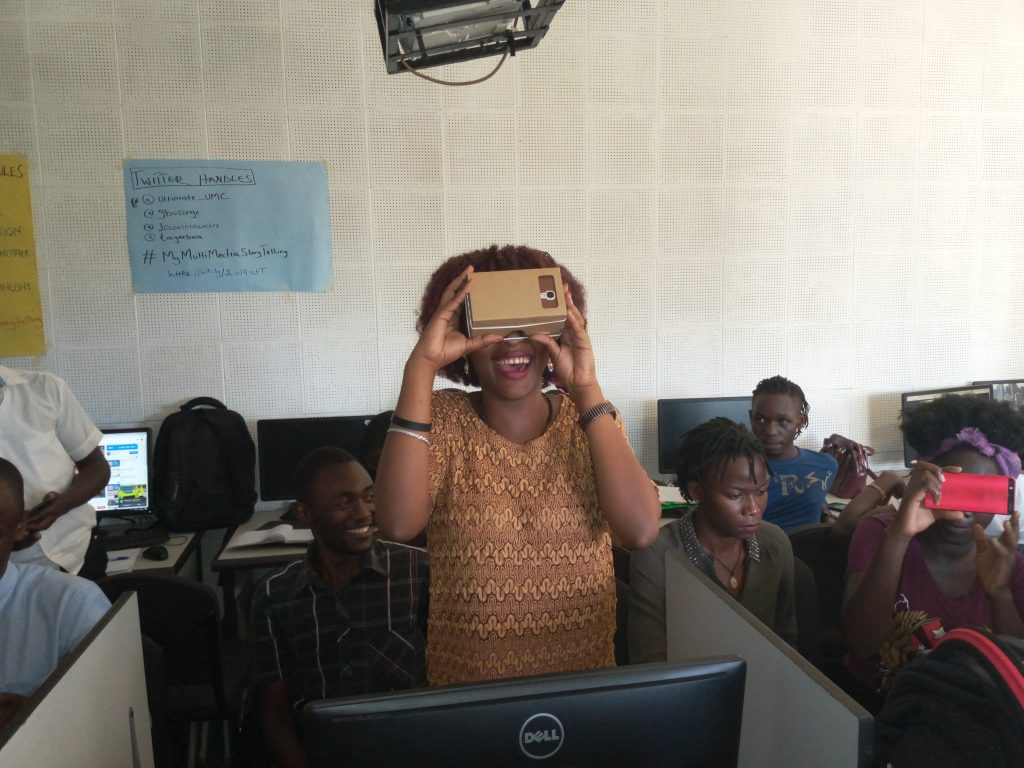 With regular updates on twitter under the hashtag #MyMultimediaStoryTelling the students posted about about all the new skills and knowledge they had acquired from the long week training that would help them prepare to pitch their story ideas to the trainers who selected 20 stories for development in the second week. These stories were to be funded by Ultimate Multimedia Consult and required the usage of the tools and software introduced to them in the first week to develop multimedia stories that would be eventually be published on Campus Times.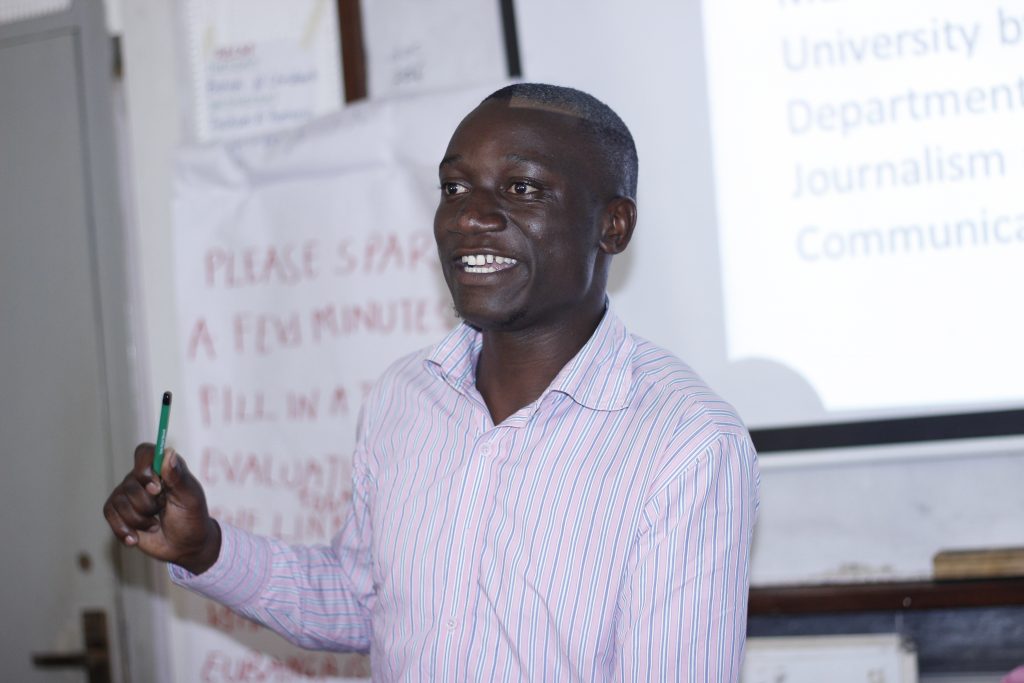 Throughout the second week, the 20 selected students set out to the field to develop story content with many visiting different sources for their stories and interviewing people to help them generate data on certain topics. Ongoing guidance was offered by Ultimate Multimedia Consult trainers throughout the week on how they could polish and make their stories more interactive. On Friday/10/19, students published stories they had developed throughout the week on Campus Times and explained their story ideas and how they developed the content to a panel of judges during an Award giving ceremony.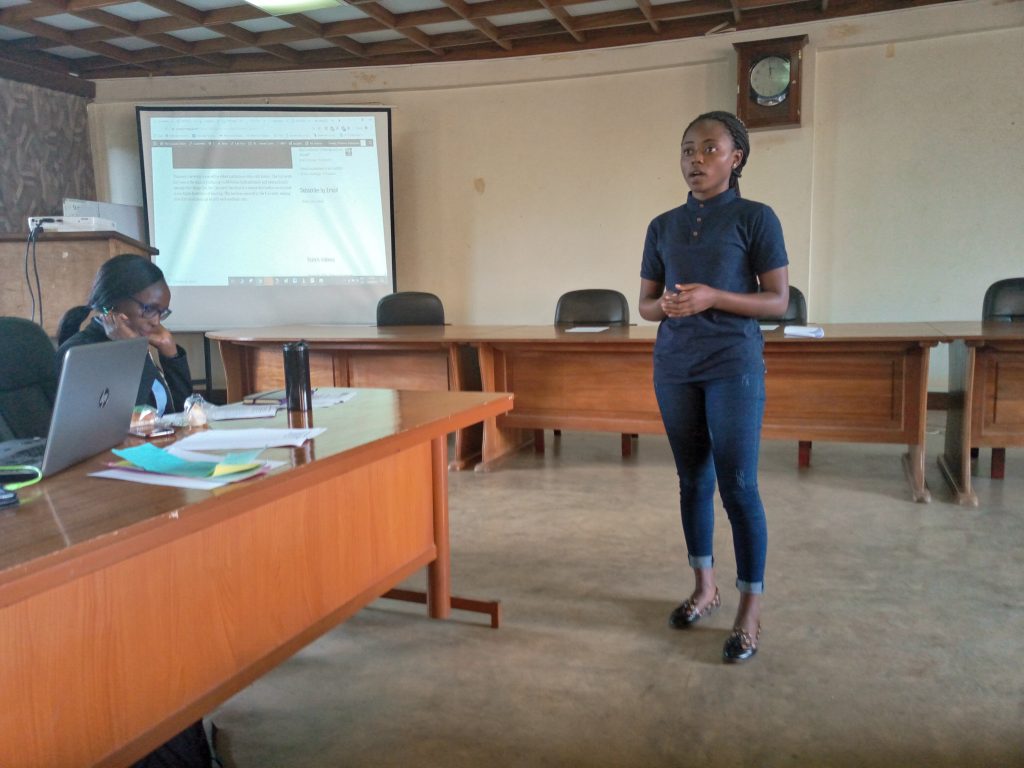 The panel of judges comprised of Eunice Rukundo, Gerald Businge and Marion Alina who carefully listened and reviwed the 20 students stories as they presented each of them basing on why they chose the media they used and the uniqueness and creative use of different tools to develop the multimedia story. This was preceded by remarks from Phil Dimon, the US Embassy Uganda Spokesperson who was present to witness the different stories done by the students and also acknowledge efforts by Ultimate Multimedia Consult and the Makerere University Department of Journalism to complete the training.

Spokesperson of U.S Embassy Uganda's remarks._1080p from Tumwine Edward on Vimeo.
After cross examining all the 20 stories presented by the students, the judges picked Elvis Lubanga and Taaka Conslata as winners of the best Multimedia stories with each winning a brand new Tecno Camon 11 Smartphone with 64GB memory and 4GB RAM and a Tripod stand. These items would help them continue multimedia story telling and inspire other students towards that line of journalism. All the 20 students who participated in the training and published their multimedia stories were awarded certificates.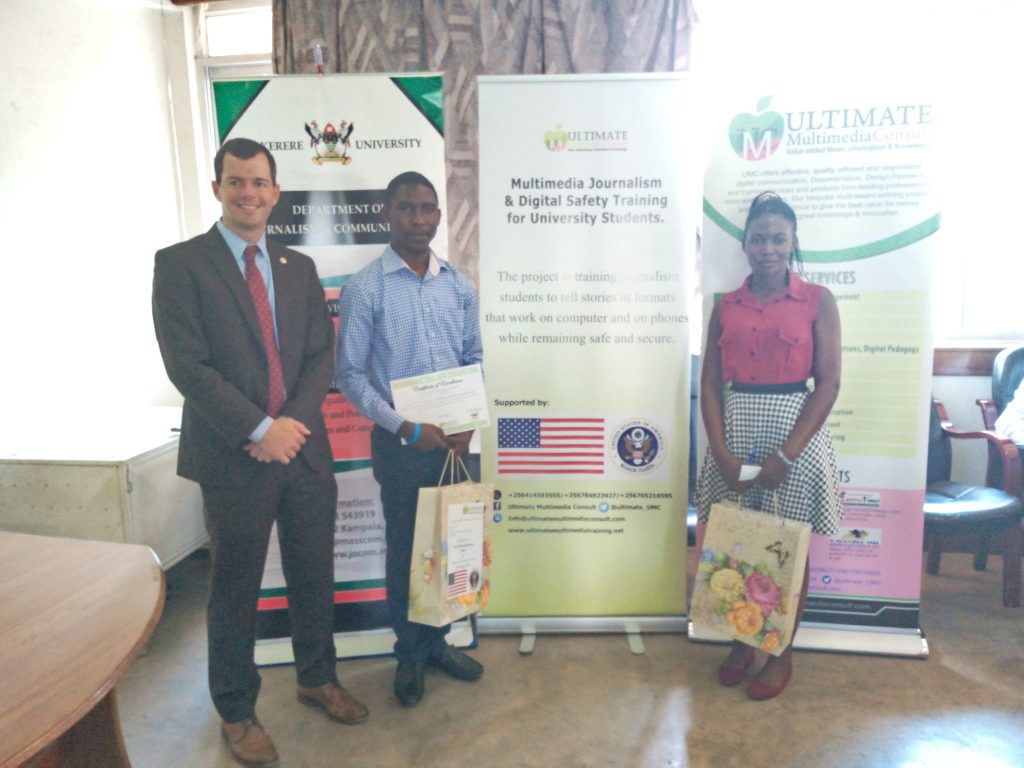 The training shall continue to other selected universities.