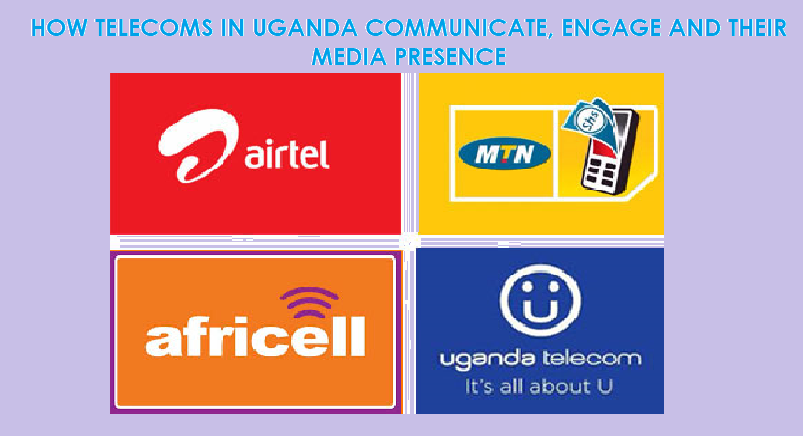 This report presents findings of a study on how telecom companies operating in Uganda communicate to members of the public across the media platforms. We carried out a study of how the top four telecom companies (by subscriber base) MTN Uganda, Airtel, UTL and Africell communicated from January 1st –June 30th 2018. We specifically analysed:
The messages they sent out (as published on their website or newspapers and online)
The coverage of their messages or brand name in print and online media
The posting on their social media accounts (Twitter, Facebook and Youtube)
The type of media used to communicate (text, photos, video, audio) and outcomes
The reach, frequency and engagement of their online messages
We analysed coverage and mention of each of the telecoms in The New Vision, Daily Monitor, The Observer and Bukedde newspapers. We did not track coverage from the broadcast stations on air but did capture those that publish or post online (their websites and social media). Other than resource considerations, we wanted to capture coverage and mentions from media of record.
We also analyzed the performance of these telecom brands using their social media presence on Facebook, Twitter and Youtube, how they use their own websites and the performance of content on their respective websites. We also studied their web performance in other online publications.
A comparative analysis was carried out on what products or services are communicated or reported about vis-à-vis the telecom companies mentioned or communicating on such products or services they offer i.e. Data (internet), Voice (calls), Mobile Money, Airtime and SMS.
The study was aimed at understanding how telecom companies in Uganda communicate and to generate lessons on how to improve communication practices. We also hope good communication by and on the telecom companies as well as their products and services can greatly improve service delivery and public appreciation of telecom services.