Universities in all Common Wealth countries including Uganda continue to be dominated by men despite the efforts by gender activists to push for gender equality and equity.
A consultant for the Association of Commonwealth Universities' Women Program, Dr. Jasbir Singh says that while universities pride themselves on achievement of numerical equality and equity by showing off increasing numbers of women in the universities, inequality prevails in their occupational levels and promotional opportunities.
"In all countries, almost without exception, women occupy the lower levels of the institutions. Their numbers decrease significantly in upper echelons and academia," she says.
Singh was presenting a paper titled 'Women and Higher Education Management: An International Perspective' during the weeklong training of trainers workshop for Women and Management in Higher Education at Makerere University.
She says that statistics have shown that in the Commonwealth universities, males have taken up most of the top academic and administrative positions, leaving little room for women to show their potential.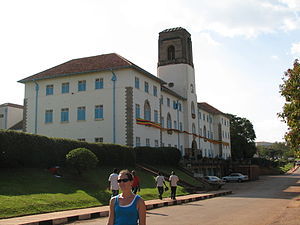 "Evidence from the UK and elsewhere point to the fact that institutions of higher education are masculine institutions with limited and rigid career patterns for academic women," she says.
Singh says that on the whole, no big difference has been evident between universities in developing and developed countries of the Common wealth. "All the developed countries have between 22 percent and 24 percent women working at senior lecturer and above level," she says.
She who is a former Professor of Education at the University of Malaya, Malaysia says that such evidence indicates a clear contradiction between model of academic community characterized by equality and academic fairness, which academic institutions purport to have. She called for concerted efforts to promote the number and quality of women in universities throu