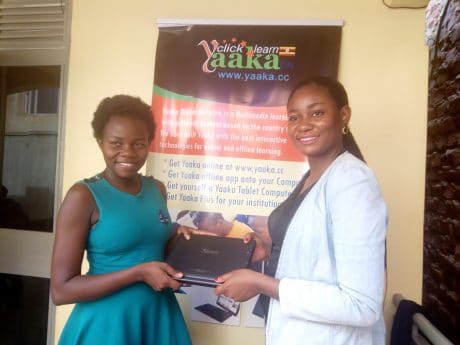 Mrs. Betty Nakabugo has won herself a brand new Yaaka Tablet Computer that is pre-installed with academic learning content.
Nakabugo got the award at Echoes of Grace Cherubim Choir's 15th Anniversary held on Sunday 11 2018 at St Agnes Catholic church in Makindye.
The tablet Computer valued at 1.4m was part of the sponsorship by Yaaka Digital Network, a product of Ultimate Multimedia Consult.
Yaaka Digital Network is a digital multimedia learning platform where you can access or provide class notes, online classes, connect with students and trainers who share in your interests/ field of study.
It is for students and trainers in university, tertiary institutions, secondary school, pre- and primary to learn/train, mentor and share in academics, social and extracurricular activities of their interest, and to especially share and access digital academic materials in text, audio or audio-visual/video; as well as hold or attend classes on internet connected computers or on their mobile digital gadgets.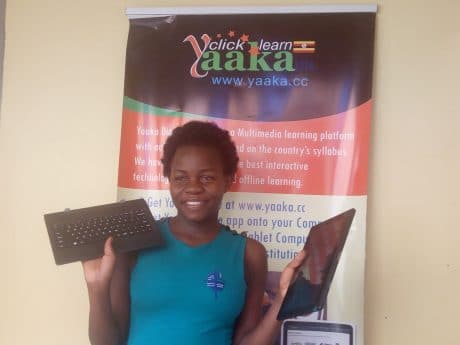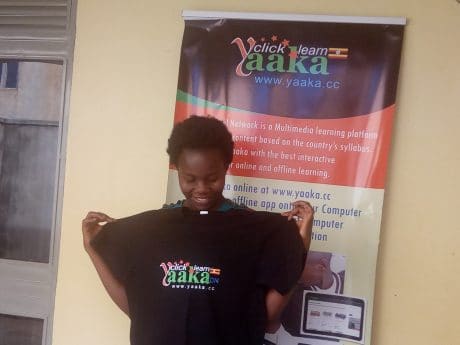 An offline app is also available for android, apple and windows.
"Yaaka Tablet Computer is going to better the learning of my children since I am a working mother, thank you Yaaka DN, thank you Ultimate Multimedia for giving me this prize", Nakabugo who could hardly hide her excitement said after receiving the tablet.
Mr. Tumwine Edward said "I want to thank Echoes of Grace Cherubim Choir for partnering with us (Yaaka DN) and i want to particularly congratulate Betty for winning the Yaaka Tablet Computer that comes pre-installed with the Yaaka DN app and we look forward to partnering to many more organisations of the community."